DUncan Seventh Day

Adventist Church
Duncan
seventh day Adventist Church
In Duncan, the Seventh Day Adventist Church is more than just a gathering place for Sabbath keeping Christians. At our Church we are family, and if you are looking for a place to belong and thrive then look no further because this could be YOUR CHURCH, YOUR FAMILY, and YOUR PLACE TO BELONG. So come join and we will worship God together.
The possible benefit of adding podcast to our website will allow us to reach our communities by providing God's word to our community.
At the Duncan Seventh Day Adventist Church there are several upcoming events. Check out the events page for more details.
The church is currently looking into the possibility of soon uploading weekly sermons for those who are unable to attend church.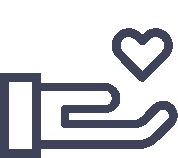 "Whoever is generous to the poor lends to the lord, and he will repay him for his deed."